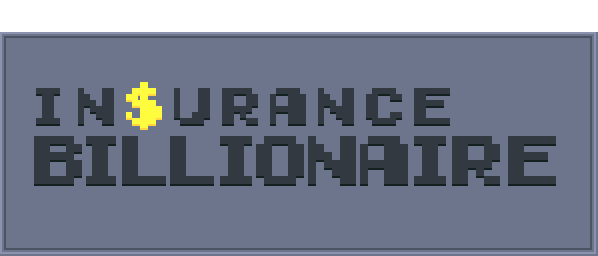 Insurance Billionaire
A downloadable game for Windows
Insurance Billionaire is a game about swindling your insurance agent and getting rich without getting yourself killed. Hit a car. Start a chain reaction. See the cash flowing. Don't kill yourself. Your life is the currency here. Your life is the money.
Features:
wreck your car!
realistic car physics
some complicated math behind the scenes
covers of classical music playing as you wreck your car
saves your highscore!
drive around a nice town!
UPDATE: Fixed post-LD bugs (rotated the bottom set of park benches by 180 degrees and fixed the "resurrection" bug caused by HP regeneration when crash timer is over)
UPDATE 2: A post-jam *.exe is now available for download! This new, exciting *.exe includes:
proper Windows 8, Windows 8.1 and Windows 10 support! - no DirectPlay install screen after opening the EXE
shaders! shaders! shaders! (might or might not affect the image you view on your screen)
first-person camera mode! (including a reverse camera!)
revamped engine sounds! (variable pitch instead of three predefined sounds)
3D positional sounds!
behind the scenes math improvements!
INSURANCE BILLIONAIRE WAS MADE BY ADRIAN MAKES GAMES FOR LUDUM DARE 44. THIS WOULDN'T BE POSSIBLE WITHOUT GAME MAKER 8.1, BY MARK OVERMARS/YOYOGAMES.
Download
Click download now to get access to the following files:
Legacy Windows *.exe (jam version)
7 MB
Legacy Game Maker 8.1 source code
3 MB
Windows *.exe (with post-jam improvements)
19 MB
Game Maker Studio source code (w/ post-jam improvements)
4 MB