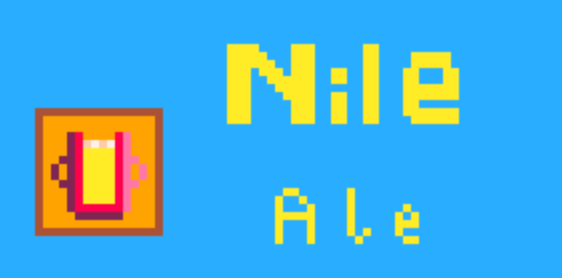 Nile Ale (Ludum Dare 36)
if the embed isn't working, click on the grey area around it
OVERVIEW
In Nile Ale you're an owner of a temple beer brewery in Ancient Egypt. Brew beer and sell it to people. Hire more slaves... err, workers, produce more beer. Build your Ancient Egypt beer empire!
CONTROLS
Arrows - choose options
X - open menu, hold to choose options in action menu, press to choose options in other menus
FAQ
For some people that can't get into the game. http://www.writeurl.com/text/mvkiy4h2ojzz7lqgbiqb/iyk7bocpku2pdguet31j
TIPS
Don't forget to give a raise to your workers.
Beer quality depends on some proportion ratios. Guess them and you'll be fine.
Don't forget to upgrade your beer level in the Upgrades menu.
Don't hire too many workers.
LUDUM DAREY STUFF
This game was made from scratch for the Compo. If you're looking for source code, I recommend downloading the file called "Pico-8 cart (p8)". "Pico-8 cart (png)" is for easy running on your Pico-8. Donations from the game will be spent on remaking the game in glorious Full HD.
LD submission page: http://ludumdare.com/compo/ludum-dare-36/?action=preview&uid=58986
CREDITS
Made by adrian09_01 for Ludum Dare 36. Keyboard handler by Adam Sporka, available here http://www.lexaloffle.com/bbs/?tid=3367